Swimming facilities – and any other organization – can raise funds and increase member involvement by taking advantage of this popular way to provide donor recognition.
Tile Specialties donor recognition tiles are specially designed to withstand pool chemicals and UV rays. Donor recognition tiles are available in smooth and skid resistant finishes and in several tile sizes.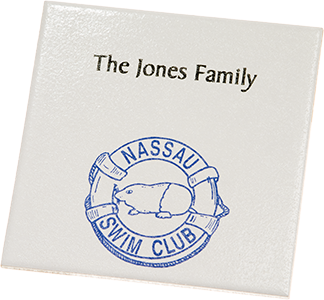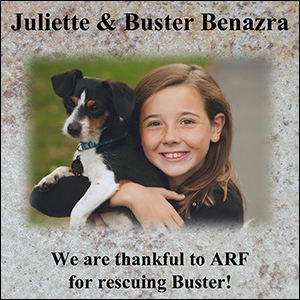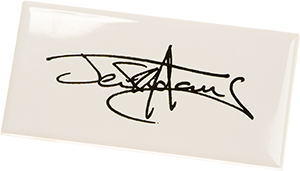 What is a Donor Recognition Tile?
Donor recognition tiles are personalized tiles that provide permanent donor recognition. Donor recognition tiles can be made in a variety of formats to include any combination of an organization's logo, a typeset donor name, or the donor's actual signature.
How do Donor Recognition Tiles Increase Revenue?
Donor recognition tiles are an important marketing tool as well as a source of revenue for your organization. By providing individual donor recognition along with your logo, your organization not only profits from the sale of donor recognition tiles, but also benefits from the name recognition of permanent advertising.
How does it Work?
Donor recognition tiles can be easily included in plans for new construction or renovation. From projects of just a few tiles to marketing campaigns with thousands of donors, Tile Specialties will help you every step of the way. We work with pool owners, builders and distributors to help you design the tiles, keep things organized and on track, and provide you with quick, efficient service and on-time delivery of the finished product.
How Much Money can I raise?
The potential to generate revenue is considerable. Even with minimal marketing, a donor recognition tile project can easily generate several thousand dollars in net proceeds. Aggressive marketing that attracts hundreds of donors can generate tens of thousands of dollars.
What Kind of Organizations use Donor Recognition Tiles?
Any organization that has an interest in raising funds will benefit from a donor recognition tile program.
Swim Clubs
Country Clubs
Community pools
Shelters
Schools
Churches
Recreation centers
Parks
Why Should I Choose Tile Specialties?
Tile Specialties offers a wide selection of tile sizes, tile and printing colors, printing styles, and the ability to print actual signatures. Our tiles are available in smooth or skid resistant finishes that meet or exceed building code standards. Our printing is permanent and will not fade; our tiles are designed to resist harsh pool chemicals and UV radiation. Tile Specialties has been making custom printed tiles for over 30 years. We are dedicated to providing you with high quality products and outstanding service.